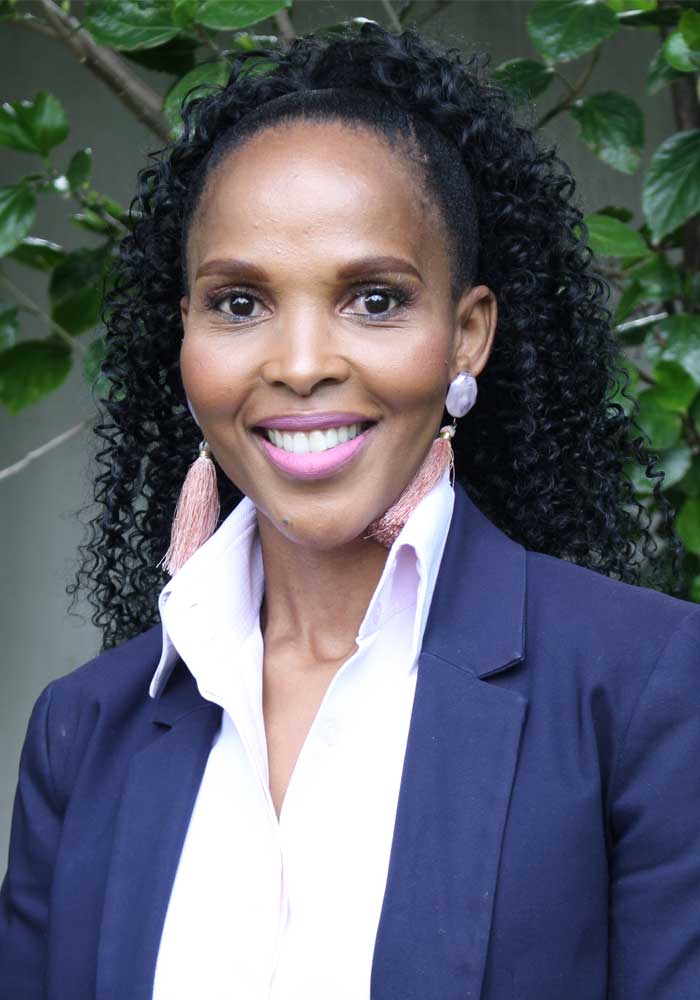 Noluthando Moledi is an admitted attorney of the High Court of South Africa and the cohead of the corporate and commercial department at Tumbo Scott. Noluthando served articles and worked as a corporate attorney at Bowmans Gilfillan, a leading South African law firm, where she advised on various corporate and commercial transactions, corporate restructures, company secretarial services, tax structuring and the adjudication of tax disputes.
Noluthando also has vast experience in the international law arena. Prior to transitioning intocorporate law, She was a senior policy advisor and the focal point for the World Bank- Global Environment Fund, for the Department of Environmental Affairs. She played a key role in international negotiations on issues of development finance and national and global finance mechanisms, liaising with foreign governments, collaboration with the World Bank and United Nations and other international organizations. This has given her the opportunity to develop strong working relationships with regulators both nationally and internationally. Her rich experience in international negotiations and the multifaceted nature of global economic development and trade makes her a sharp thinker and strategic partner for business operating in an emerging economy.
Noluthando is a skilled negotiator and this greatly enhances her ability to advocate for and protect the interests of our clients. Noluthando is also a fluent French speaker and is a member of the South African Institute of Translators. She provides French to English corporate translation services. She holds an LLB (cum laude), from the University of the Witwatersrand. She was awarded the British Council Chevening scholarship, awarded to outstanding professionals to pursue her master's in international Relations from the University of Sussex in the United Kingdom. She also holds an honours degree from the University of Cape Town and Bachelor of Science degree from Mount Holyoke College in the United States of America.