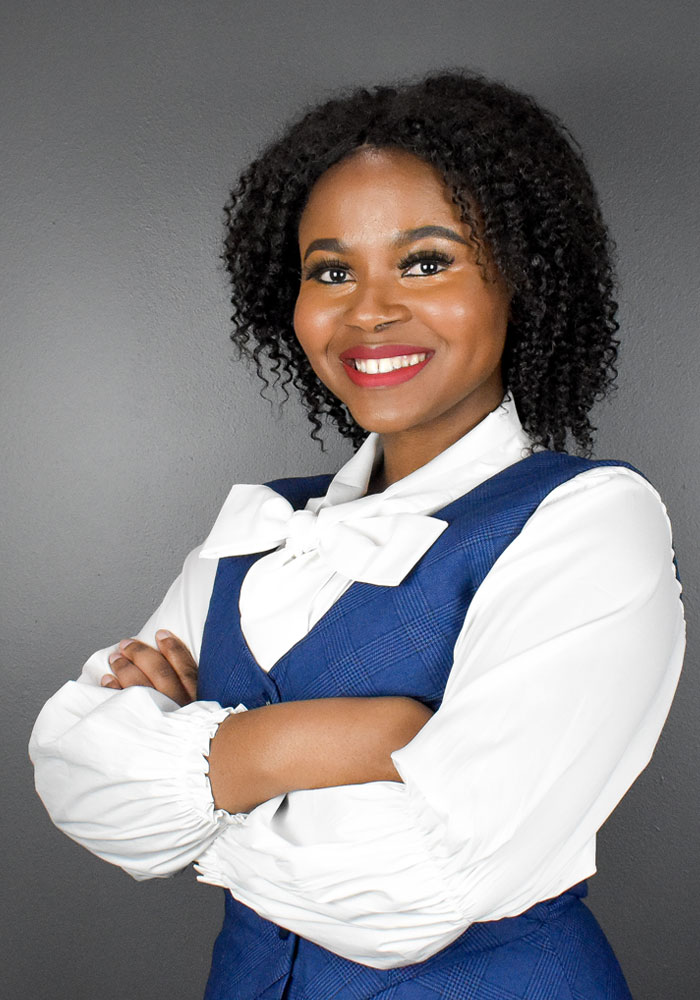 Tshepiso is a co-founder and director at Tumbo Scott and an admitted attorney of the High Court of South Africa. She is a consumer protection law specialist and has experience in corporate and commercial law, competition law, labour law, constitutional law, public interest litigation, telecommunications law and dispute resolution. Tshepiso completed her articles of clerkship at leading South African law firm Cliffe Dekker Hofmeyr, before proceeding to work as a corporate associate within the firm where she assisted in various complex commercial transactions. Tshepiso thereafter worked as a senior law clerk and advisor to two acting Justices of the Constitutional Court of South Africa (namely Justice Mbha of the Supreme Court of Appeal and Justice Mojapelo, the Deputy Judge President of the South Gauteng High Court), working in a research and advisory role to the judges regarding some of the high profile cases in South Africa during her tenure.
After her time at the Court, Tshepiso proceeded to establish Tumbo Scott while completing her doctoral thesis in mercantile law through the University of South Africa. Tshepiso holds an LLB and an LLM in mercantile law from the University of Pretoria and holds an LLD in mercantile law (specialising in consumer protection law) from the University of South Africa. She also holds a certificate from Labournet in initiating and chairing of disciplinary hearings. Tshepiso has publications in peer-reviewed law journals and has facilitated undergraduate and post-graduate lectures at tertiary institutions in South Africa in the areas of company law, consumer law, commercial law, and international take-overs and re-organisations.
Within Tumbo Scott, she has advised clients on various agreements and situations within the corporate governance, legislative reform, transactional, commercial, telecommunications, advertising and labour spaces. She has also facilitated a number of workshops for various audiences, including a large corporate entity, in connection with the Competition Act 89 of 1998, the King IV Code of Corporate Governance; the Companies Act 71 of 2008; and general commercial legal compliance.